The UK will lead a "renaissance" on nuclear energy, Grant Shapps has promised, as the Government floated a potential £20 billion plan backing the development of smaller scale nuclear technology projects.
Ministers have promised grants of up to £157 million to several projects across the UK, as well as a separate competition for businesses to develop new nuclear reactors.
From Tuesday, companies will be able to sign up with a new arm's-length Government body, Great British Nuclear.
Mr Shapps, speaking at the body's launch in central London, bemoaned decades of decline in the nuclear industry and anti-nuclear campaigning, as he criticised previous Government inaction.
It had been a "colossal mistake", he told an audience of experts and industry figures, which had caused more reliance on fossil fuels.
Promising the "beginning of a new nuclear age, a renaissance", he said: "We have learned the lessons of the past… the developer-led approach of the late 90s has just not delivered."
He promised that under Great British Nuclear there would be a "more active but arms-length approach" from the Government as it bids to reach net zero by 2050.
The £20 billion is not a spending commitment but Mr Shapps indicated that the figure showed how serious ministers were about the development of the smaller, more agile, nuclear reactors.
The plan will see successful companies able to tap in to Government and private money to help develop the plants.
The so-called small modular reactors (SMRs) that Mr Shapps wants to build are still unproven at any scale.
The idea is to design nuclear power plants which are small enough to be manufactured in factories and then transported to where they are going to be used.
This, the theory goes, will allow builders to benefit from the economies of scale of mass production.
The first prototypes have started operating in Russia and China within the last three years.
Ministers have promised that GB Nuclear will help the Government hit its target that around a quarter of Britain's electricity will come from nuclear by 2050.
It could be years before the sites are actually up and running, with final investment decisions expected before 2029.
Mr Shapps said he hoped that the first SMRs would be generating electricity in the 2030s.
"The process to get there is very rapid," he said.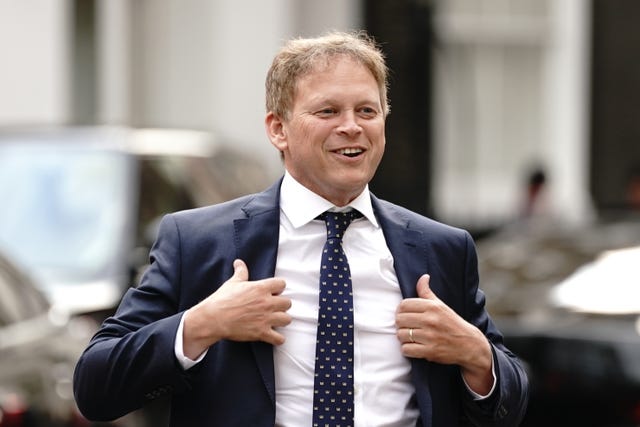 He said that he did not believe it would be difficult to find sites for the smaller reactors and that the promise of thousands of jobs would make them a popular prospect for local communities.
"I don't think locating sites is likely to be a problem in the short or medium term," he told reporters.
"They are popular, people know they bring in good jobs."
The Cabinet minister also did not rule out Chinese-backed investment in future projects. It comes after Parliament's spy agency watchdog flagged concerns about the role the Asian power is playing in the civil nuclear energy sector.
China General Nuclear last year dropped out of the Sizewell C nuclear power plant project in Suffolk but the Intelligence and Security Committee last weekend warned that it had serious questions about future projects.
Mr Shapps said: "I won't take Chinese money into anything which is part of our national infrastructure in terms of sharing the technologies or anything else."
He said that such an approach "got the balance right" in meeting security concerns.
This week's commitment is the latest in a series of promises made by successive governments to ramp up the country's falling nuclear production.
In 1979, Margaret Thatcher's government promised 10 new nuclear power plants, to be built at a pace of one a year from 1982. Only one was ever built – Sizewell B.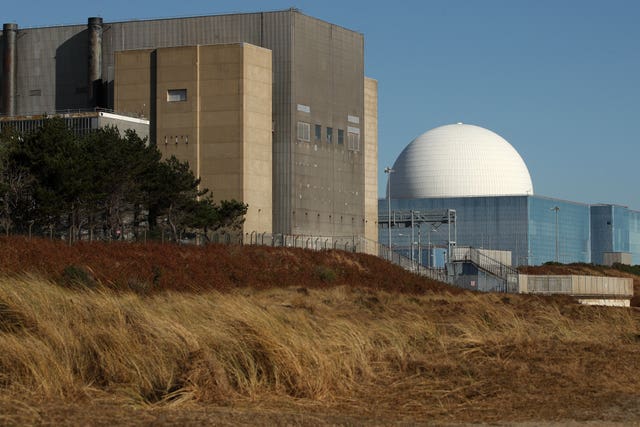 Decades later Tony Blair promised a new generation of nuclear power plants which would help to reduce the UK's carbon emissions.
Reviving Mr Blair's plans years later, David Cameron's government promised to build eight power plants. None of these have been completed, although Hinkley Point C is under construction.
Alongside the launch of GB Nuclear the Government also announced that it would give grants of up to £157 million to several different projects.
This includes up to £77 million to accelerate the development of a nuclear business in the UK and support new designs.
This funding will maximise the chance of small and advanced modular reactors being built during the next parliament, the Government said.
Up to a further £58 million will be available for the development and designs of a new advanced modular reactor – which operate at higher temperatures – and new types of fuel.
Labour accused the Government of overseeing "another relaunch" and overseeing "13 years of failure".
Shadow energy minister Alan Whitehead said: "It's shambolic that after 13 years of Tory government, not one of the 10 nuclear sites approved by the last Labour government has been built.
"Ministers should today tell us whether they can guarantee to keep their promise to bring Sizewell to final investment decision this Parliament. The signs are not encouraging."